Stocktaking.ie Testimonials
"We have been working with Stocktaking.ie for the past year where they carry out periodic stocktaking across all of our stores and warehousing. We are delighted to be working with a company that listen to our needs and requirements and then deliver exactly what we want – accurate stocktaking."
Paula Neylon, Operations Manager, Carrig Donn 
"We are very happy with the relationship between Elverys and Stocktaking.ie, who undertake our stocktaking across all of our store network and warehousing throughout Ireland."
Amanda McDermott, Operations and Inventory Management Manager, Elverys
"Had Stocktaking.ie in our stores today. Now I can see why they were supplier of the year 2015 with Retail Excellence Ireland. Professional outfit with great staff."
Fergus Shanahan, Shanahan's Albany Paints, Shannon and Ennis, Co. Clare
"First Class. Efficient Job. No issues"
Pat Barrett – Tiger Stores, GPO Arcade, Dublin
"A very efficient stocktake which were delighted with. We didn't expect the store to be merchandised as they went along! such was the neatness of the manner in which the stock was reorganised once counted. We are very happy with the accuracy which is assisting us to manage our stock better."
Stephen, Patrick Bourke Menswear,Ennis, Co Clare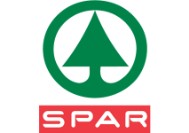 "We recently changed our stocktaking service provider to Stocktaking.ie for our 13 stores. The information that we now receive is a valuable tool to operating our business more efficiently and profitably. We now have full confidence in the stocktaking data being presented to us as it is clear and transparent. I would recommend Stocktaking.ie to other retailers who require stock valuations that they can trust. We look forward to working with Stocktaking.ie in the coming years."
Shane Cantillon, Cantillon Spar Group
"We used Stocktaking.ie to assist with a complete store count for our year end stocktake and also the costing of our extensive food menu. We now have a better account of our costs and margins for every dish and feel that we are in control of our margins as a result of their accurate service."
Tom McAvoy, The Milestone (NISA), Rathfriland, Co Down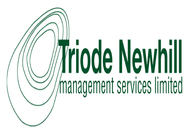 "Stocktaking.ie's level of accuracy, efficiency and traceability is excellent. The ability to transparently see all items included in the stocktake gives me confidence in the results being presented. All stock takes are conducted in a very professional manner. It is for this reason that I would recommend Stocktaking.ie to other retailers in the sector who would require detailed reports that they can trust to identify accurate margins for their business."
Peter Walsh, Business Manager, Triode Newhill Management Services Ltd.
"Stocktaking.ie have worked with us for over three years. In an operation such as the Twelve, where F&B is tantamount to our business success, accurate, detailed and informative reports are of the utmost importance. Stocktaking.ie have successfully aided the Twelve in achieving excellent F&B results."
Fergus O Halloran, General Manager, The Twelve Hotel, Barna, Galway
"Patrick and his team has carried out stock-takes for us over the past year or so. We have found him to be very professional. Stocktaking was carried out with a great level of expertise, planning and attention to detail. Any issues were sorted out very quickly and efficiently. We will certainly continue to use the services of Patrick's company and I am very pleased to endorse him and Stocktaking.ie."
Norma McCambridge, McCambridge Foods, Galway
"My dealings with Stocktaking.ie have been superb! The Accuracy of Information and the detail of reports is far superior to what I had with previous Stocktakers. I value their reliability and flexibility to deal with my requirements out of hours and at short notice."
Rory O'Hare, O'Hares Mace Group Cork
"The stocktake was a 100%. Ticked all the boxes. Stocktaking.ie are so professional and one supervisor is as good as the other and very professional. I will never look to doing stocktakes inhouse after using Stocktaking.ie."
Paul Donnellan, Owner, SuperValu Tulla, Clare
"Stocktaking.ie provided a very professional and accurate stock-take, the staff on site welcomed the spot-checks we carried out on the day, and from the accounting perspective, the reports were very detailed. Stocktaking.ie ticked all the boxes."
Annette Howard – Eurospar Belmullet, Co Mayo
If you're interested in our stocktaking services, don't hesitate to get in touch with us! We'll be more than happy to sit with you and discuss if Stocktaking's services would benefit your business.
For more information, please navigate to our Home Page.
You may contact us on; 091 762001 or by emailing us at patrick@stocktaking.ie
© stocktaking.ie 2018
Contact
Phone: 091 762 001
Email: Info@Stocktaking.ie
Location: Unit 35 N17 Business Park
Galway Road, Tuam, Co.Galway